A historic and majestic
family home in Mont-de-Marsan
Built in 1912 on the emblematic site of Trois Rivières (the 3 rivers), Villa Mirasol is a perfect example of the Belle Époque. Its grandiose architecture is the work of Léonce Léglise, who thought of every minute detail of interior decoration by surrounding himself with artists. After a century in the same family, Etienne Clauzel and Patrice Armengau purchased it in 2014 and entrusted its interior design with the architect Benoît Dupuis.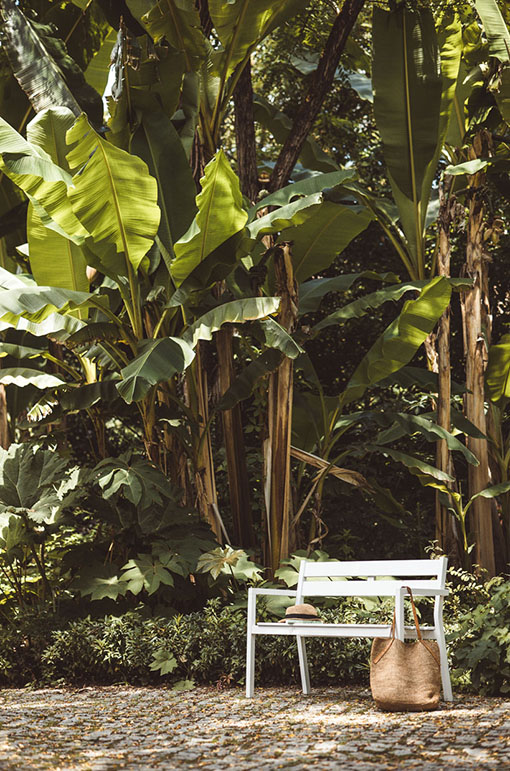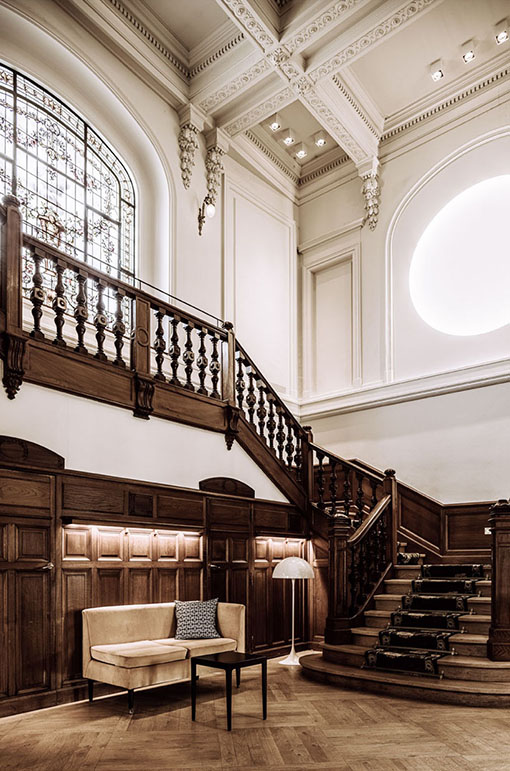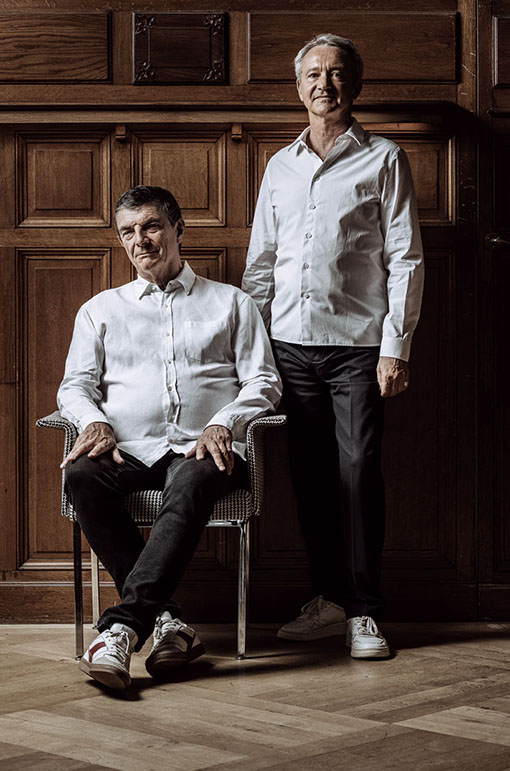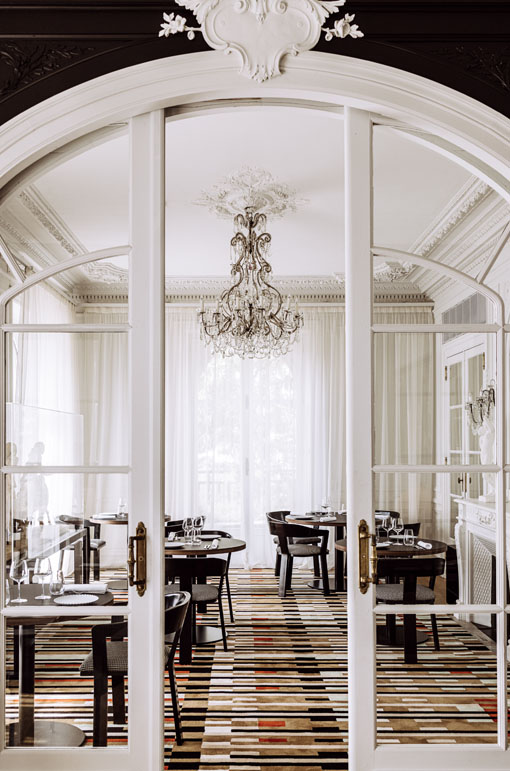 When you walk through the doors, you are transported 100 years back in time. The walls and garden paths are steeped in history.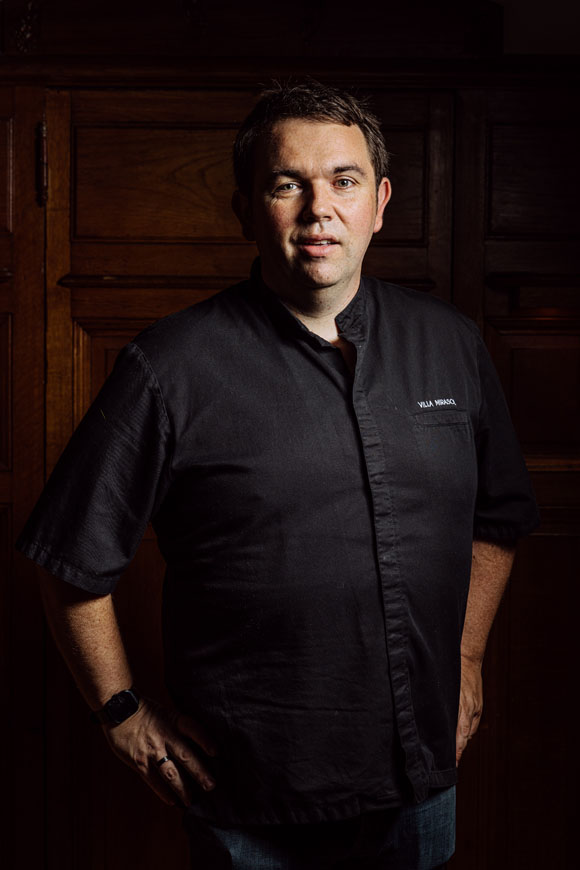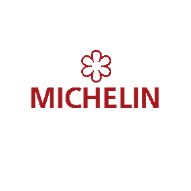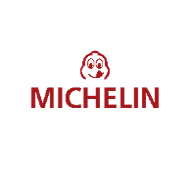 Fresh seasonal produce
for the gourmet restaurant and bistro
The villa has two distinct dining options. Table Mirasol, a one-star restaurant in the 2023 Michelin Guide, offers fine dining with the gourmet flavours of southwestern France, influenced by the chef's travels. Bistrot 1912, awarded a Bib Gourmand in the 2023 Michelin Guide, serves dishes that combine spontaneity and conviviality in a relaxed atmosphere.
---
Philippe Lagraula,
a chef from southwestern France with an intuitive cooking style
After his career debut in prestigious Michelin-starred restaurants - Michel Troisgros, Michel Bras and Nicolas Le Bec — Philippe Lagraula opened his first restaurant in Dax at the age of 24, "Une Cuisine en Ville", for which he earned a star. Six years later, he set off to discover Latin American cuisine, which enriched his dishes. In 2012, he opened his second establishment in Bordeaux, before joining Villa Mirasol and participating in the gourmet restaurant's creation.
Whether it's in a room or a suite,
your stay in this Landes hotel will be rejuvenating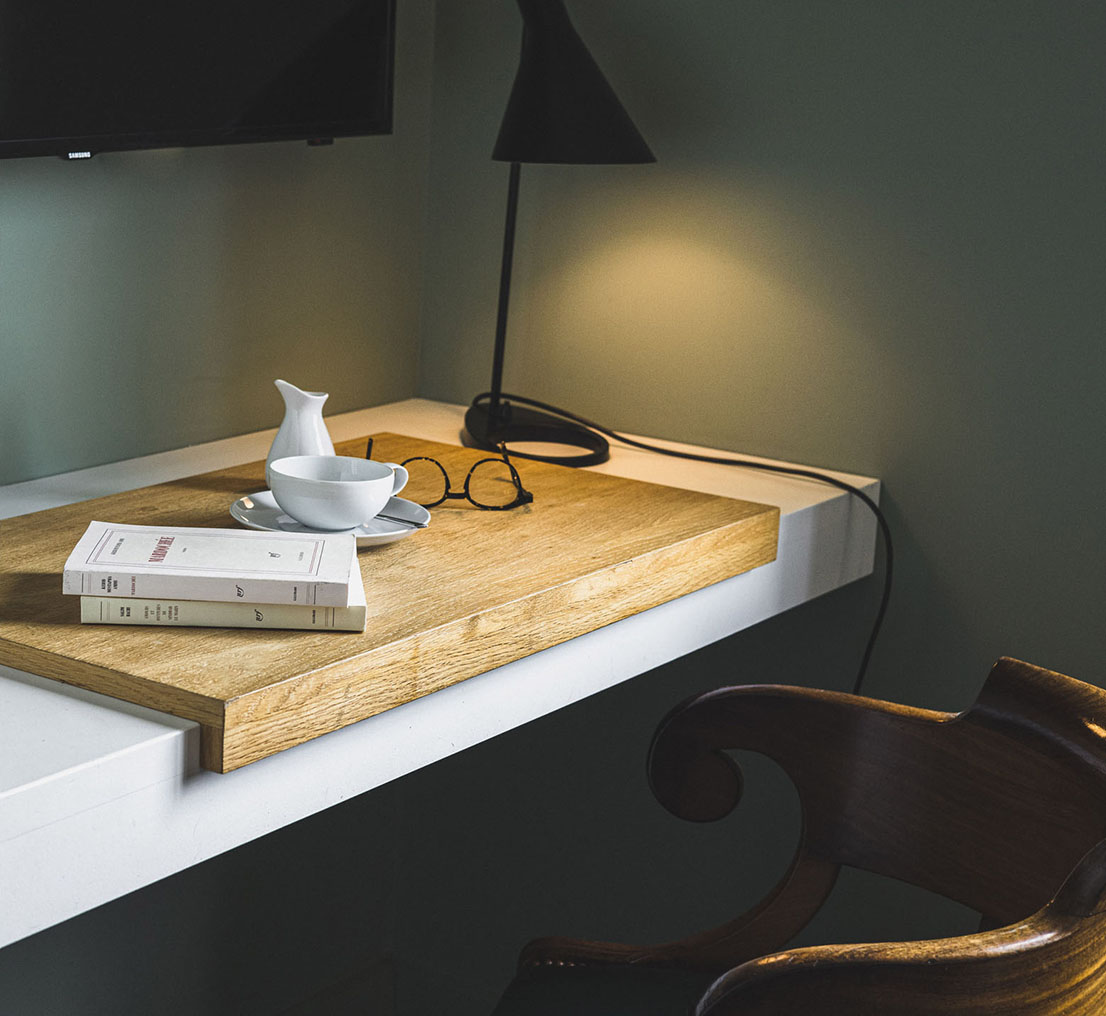 This family home has seven rooms with seven different layouts, all renovated with the same concern for comfort. Understated and elegant, the materials are high-quality, the colours subtle and works of art are featured on the walls and tables. All provide a tranquil view of the 3 rivers.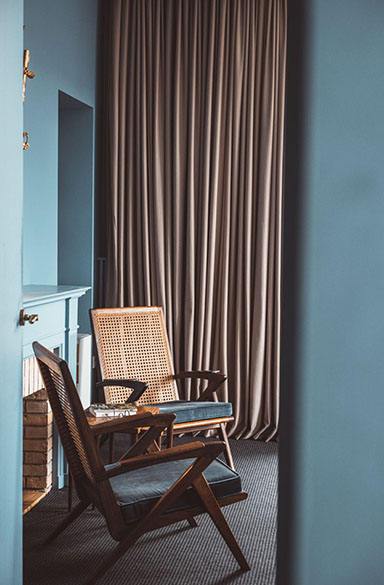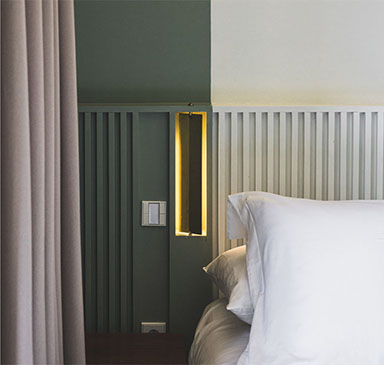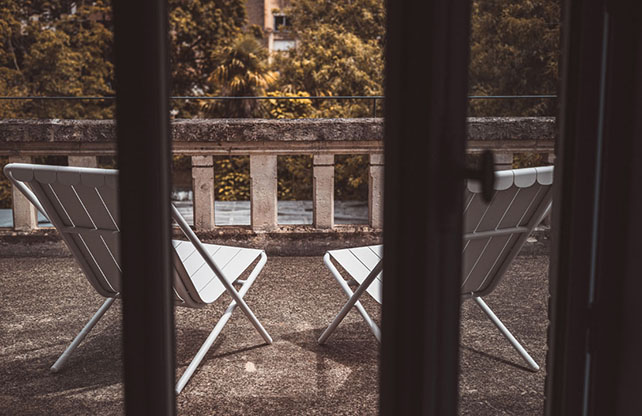 A pastoral garden,
a natural and aquatic space in the heart of the city
A reflection of the gardens as they were designed in the 1900s, it spreads over several terraces and can be explored by following small paths that wind into each other, revealing rare plant species from several continents. It is part of the Douze river loop whose gentle flow and waterfall can be enjoyed in the background.
Works from the Despiau-Wlérick Museum's collection
on display at the hotel
Several artists were involved in decorating the villa during its construction. In the same spirit, the owners have scattered paintings, drawings, prints and original ceramics throughout the rooms and suites. The Despiau-Wlérick Museum has nine sculptures from its collection on exhibit in the estate's public spaces as part of a unique partnership in France.
---
A small-scale business meal
in the privacy of a lounge
With a capacity of up to 30 people, the villa's lounges are the ideal place for a meeting followed by a business lunch or dinner. The Napoleon III style rooms have been decorated to give them a contemporary and elegant look that your clients and colleagues will appreciate.