A sampling
in tempo with the chef's surprises
It's an encounter with produce meticulously chosen by Chef Philippe Lagraula that will stir up an abundance of different tastes. Being naturally intuitive, he nurtures a personal style of cooking combining modernity and respect for local dishes. This is how squid from Capbreton can be combined with gherkins, raspberries and peas. The challenge is to find balance between the grilled taste of squid and gherkins, the tanginess of raspberries and the sweetness of peas, while achieving a harmony of textures between crunchy and soft.

The chef plays with the edginess and sweetness of the dishes by proposing unusual combinations such as citrus fruits that sometimes go with meats.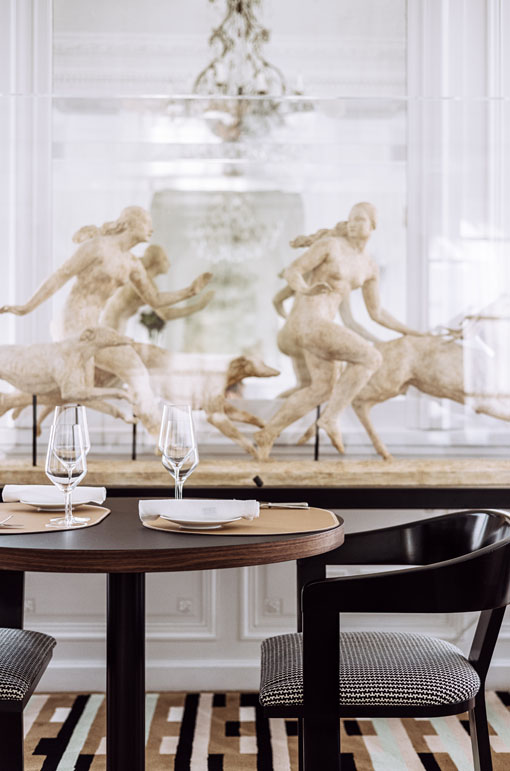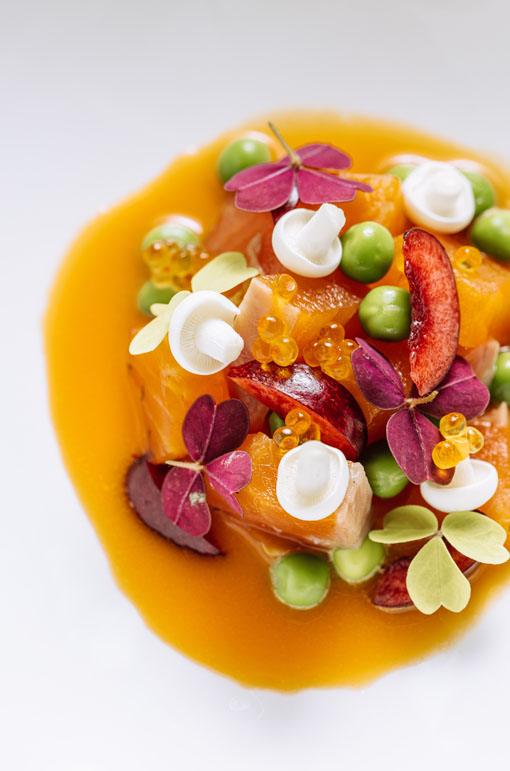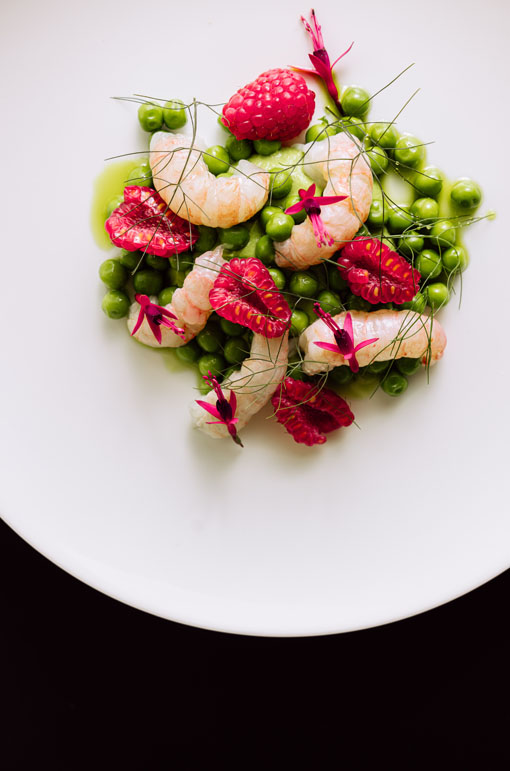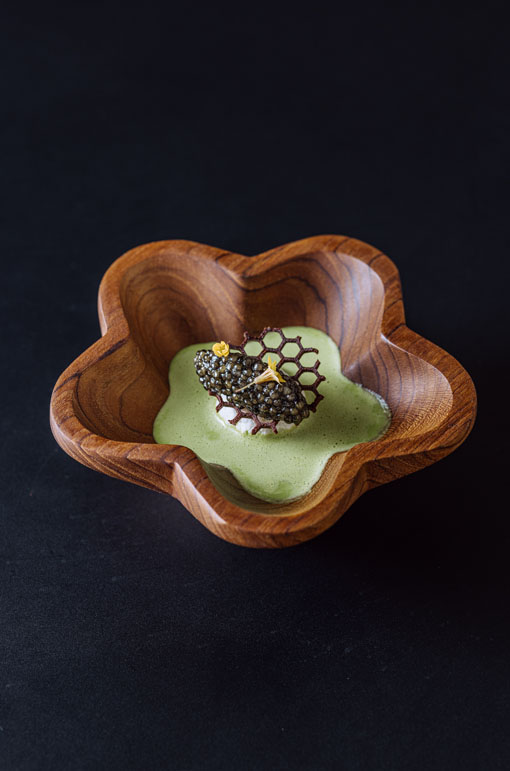 You will appreciate this cuisine designed to glorify the exceptional produce meticulously chosen by the chef.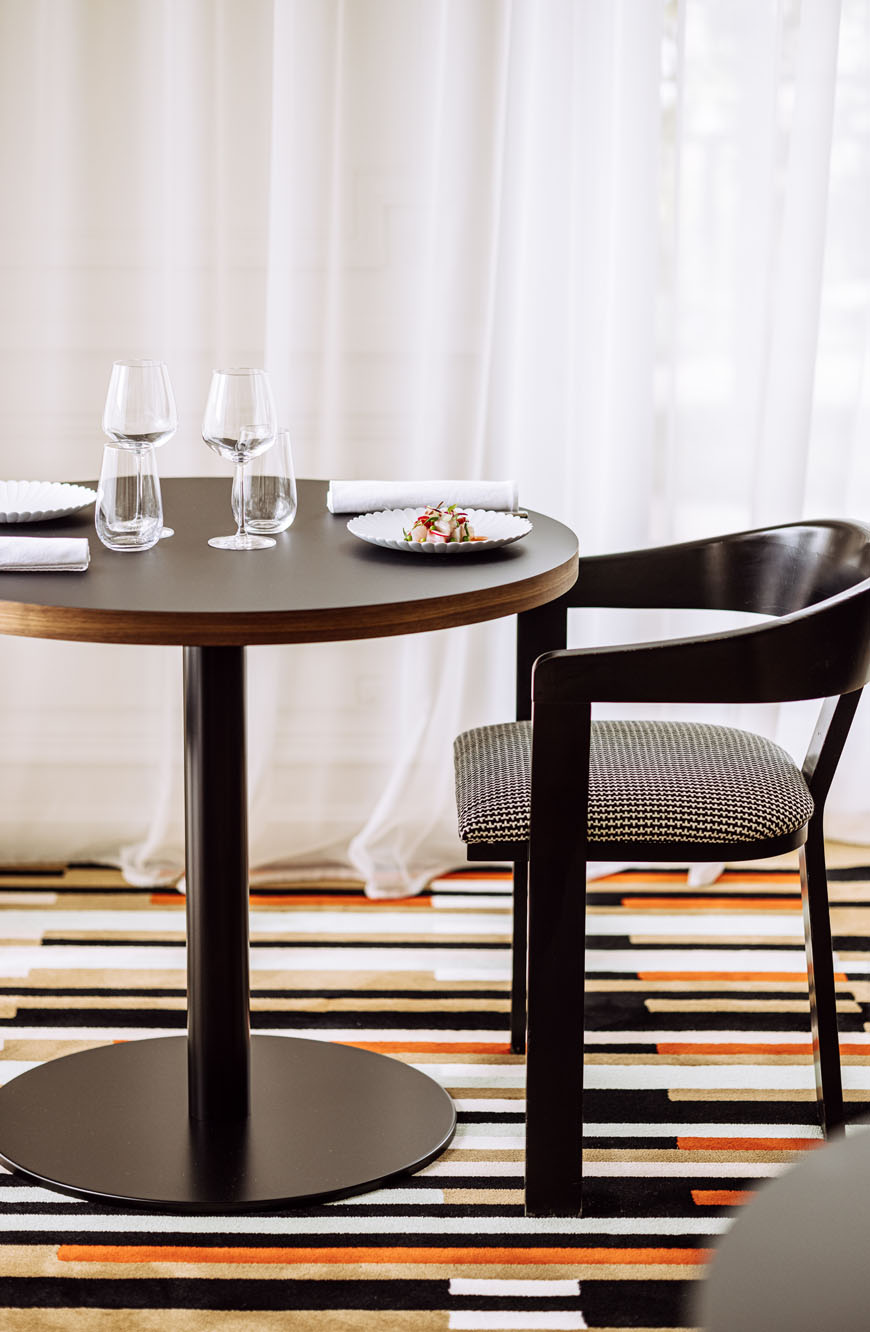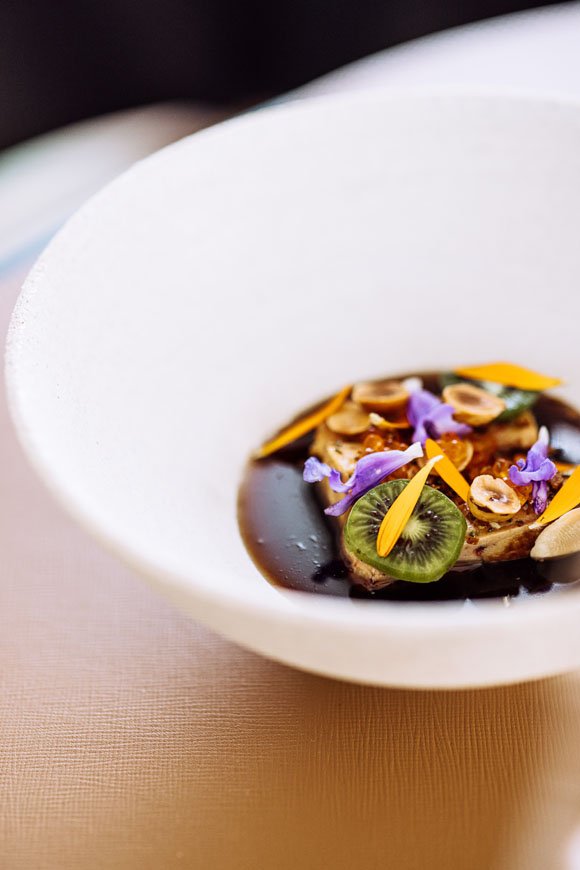 A restaurant
with subtle and sophisticated cuisine
The two adjoining lounges of the Mirasol are the ideal place for lunch or dinner in a cosy and intimate atmosphere. You'll walk on an extraordinary imposing carpet designed by the architect Benoît Dupuis and made in a traditional factory. Inspired by kinetics, it reflects the movement seen in the spectacular sculpture of Diane and Actaeon which takes centre stage in the room and whose figures seem to move.

The architect's preference was moderation and elegance, the use of soft colours, a way of directing attention to each plate painstakingly prepared and arranged by the chef.
---
Constantly renewed cuisine
made with local seasonal produce