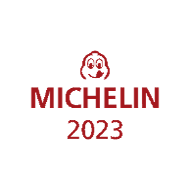 Generous dishes
with comforting and surprising flavours
What a pleasure it is to find comforting and convivial bistro food! The chef punctuates his menu with creative dishes that are all about sharing and delights us by introducing a few surprises with South American flavours, such as wild prawn ceviche. It's prepared with sweet potato, sweet corn from the Landes, lime, fresh coriander, mixed with shrimp stock and watermelon broth.

Unless you're tempted by a traditional dish such as Ibaiama pork rib (from the Basque Country) cooked on the plancha, served with girolle mushrooms and sautéed green beans, all basted with a subtle pork sauce?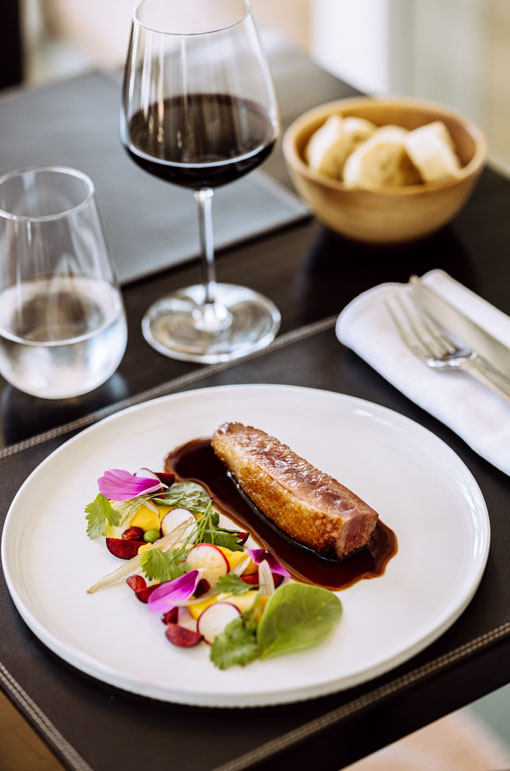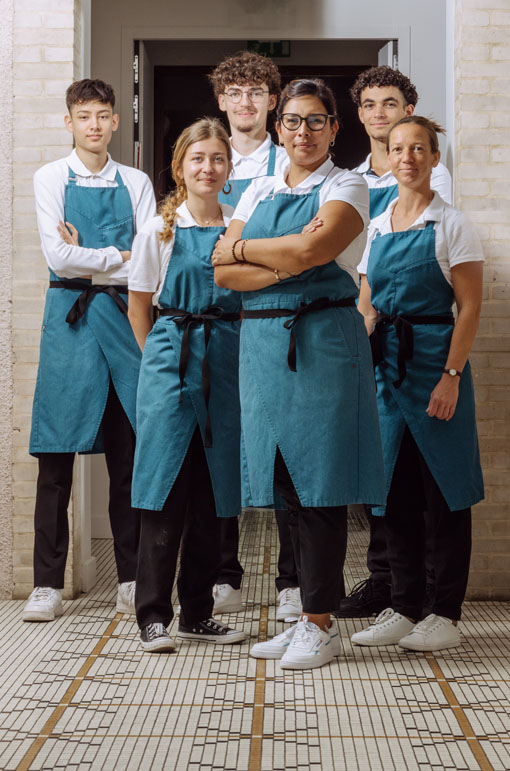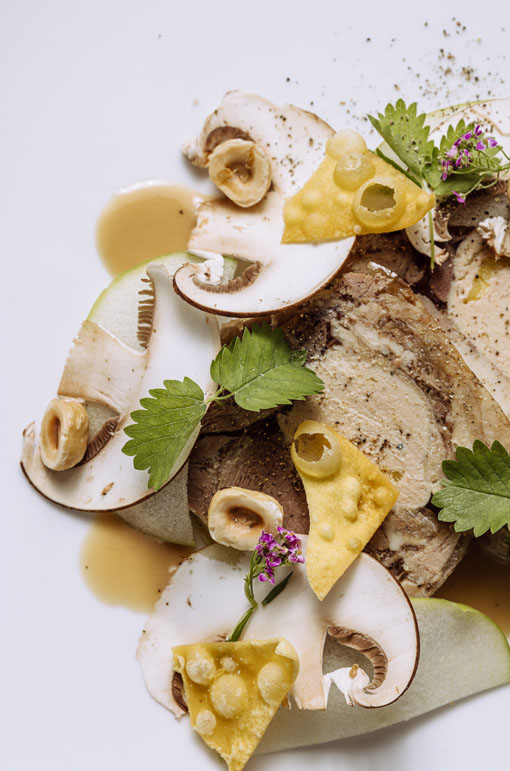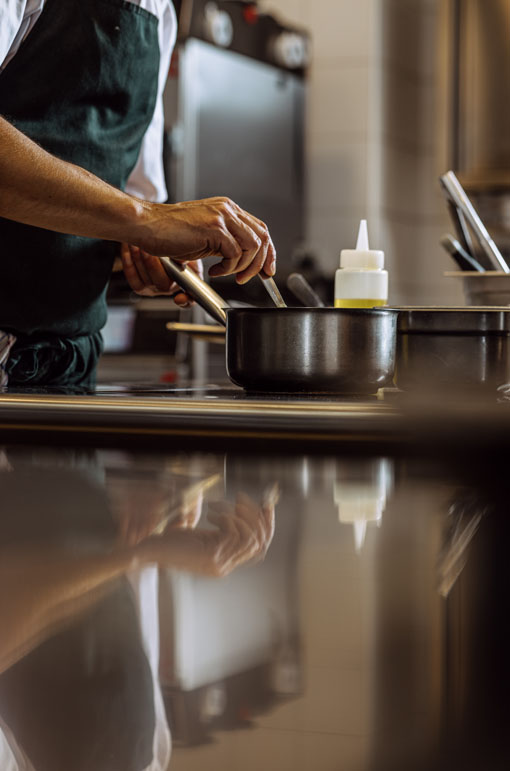 You'll be awestruck by the highly colourful allure of your dish, a true work of art in your plate.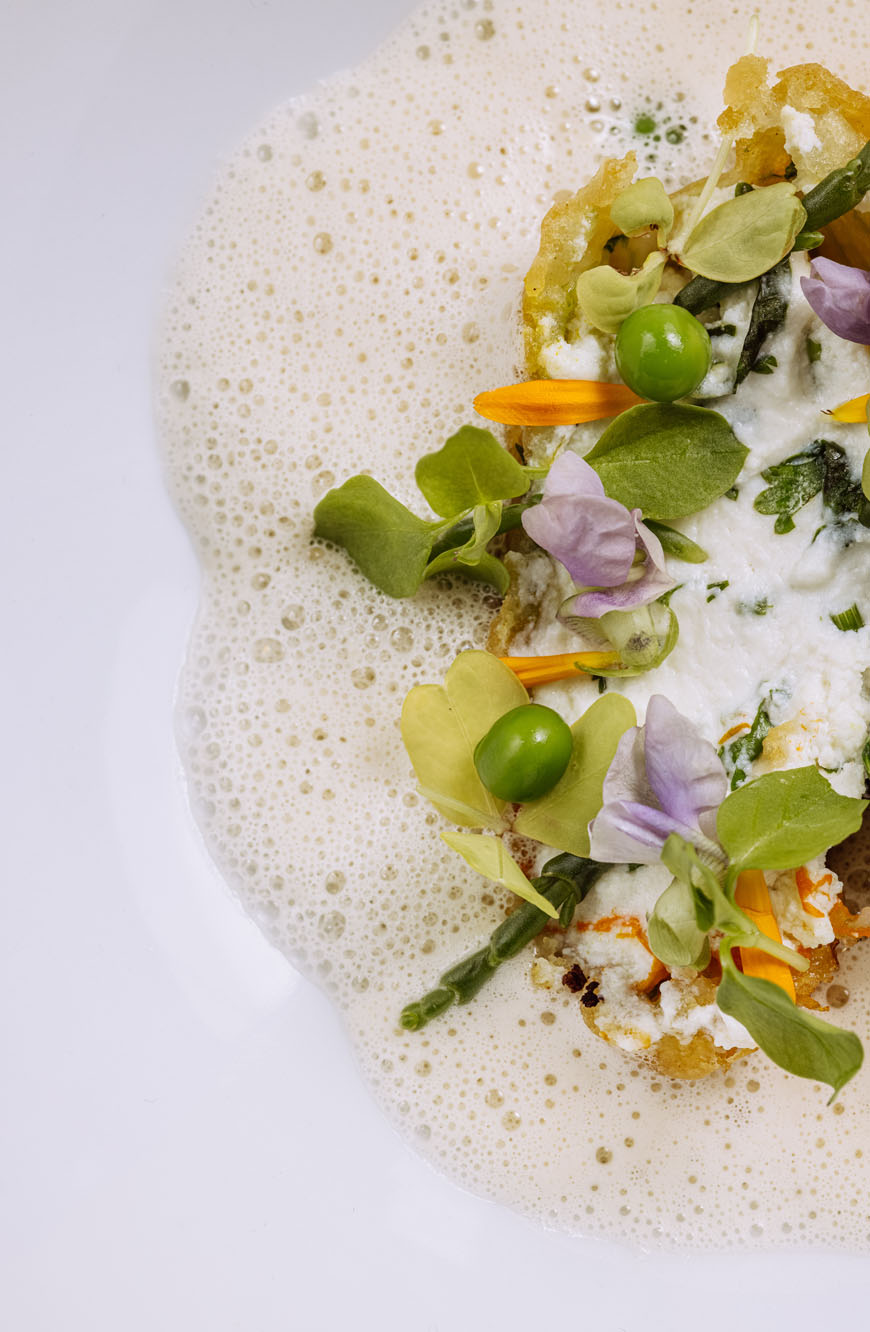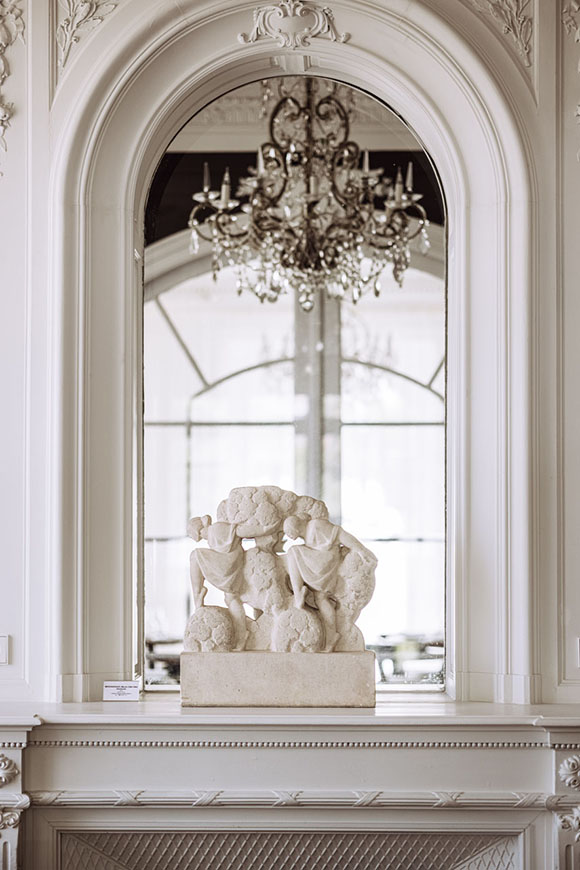 Convivial cuisine
to enjoy on the bistro's terrace
Whether you have lunch or dine in one of Bistrot 1912's two lounges, or on one of the shaded terraces, you'll fully enjoy the botanical garden's rustic charm. You'll savour your meal to the gentle sound of meandering water, while admiring the magnificent plants in this lush, green space. Everything was designed to help you relax.

Architect Benoît Dupuis designed the bistro's furniture, of which the seats were made by a local company — La Chaiserie Landaise — using ancestral craftmanship. You'll be captivated by this experience.
---
Food and a menu
that changes with the seasons