This historic house has 7 rooms and suites,
making it an exclusive and cosy hotel
You'll reach your private space via a lift with a seven-metre high fresco by contemporary artist Zoulikha Bouabdellah. This introduction to the world of art continues in the rooms, all of which are decorated with original works.

Each room has its own entryway to ensure peace and quiet during your stay. The decor has been carefully designed, down to the smallest detail, regardless of the category and according to the specific layout of each room. All have a relaxing view of the river. The suites can be reached via a private staircase, leading to the second floor of the villa. You'll like the sophisticated choice of colours and fine materials, such as Pyrénées wool or the duvet from Saint-Sever. We're committed to your well-being.
N°2 & N°4
Classic rooms
River view
20 m2 (215 ft2)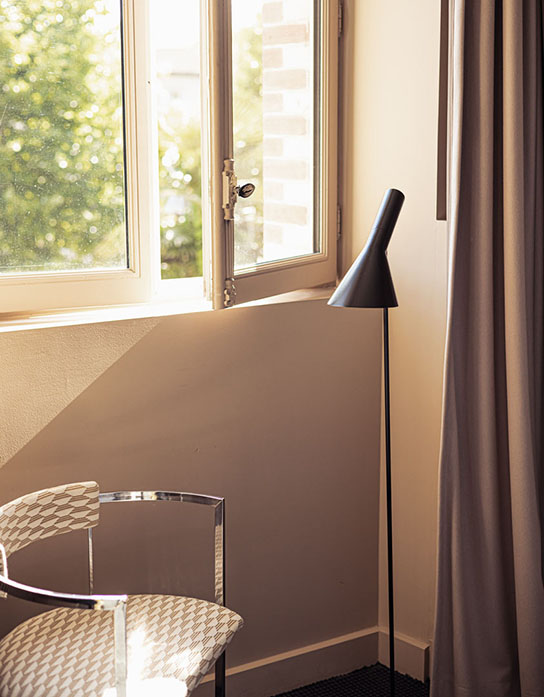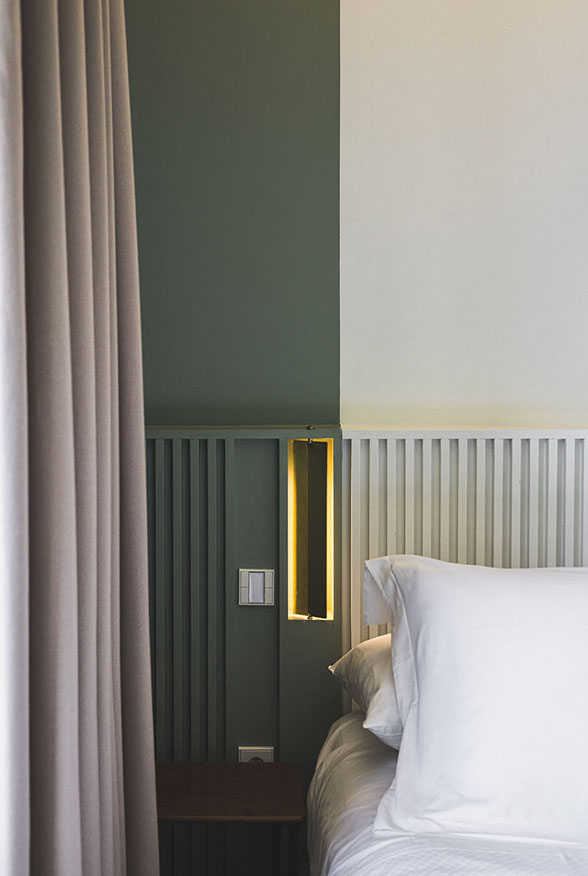 These 20 m² rooms are perfect for relaxing after a busy day. Take time to contemplate the works of art that adorn...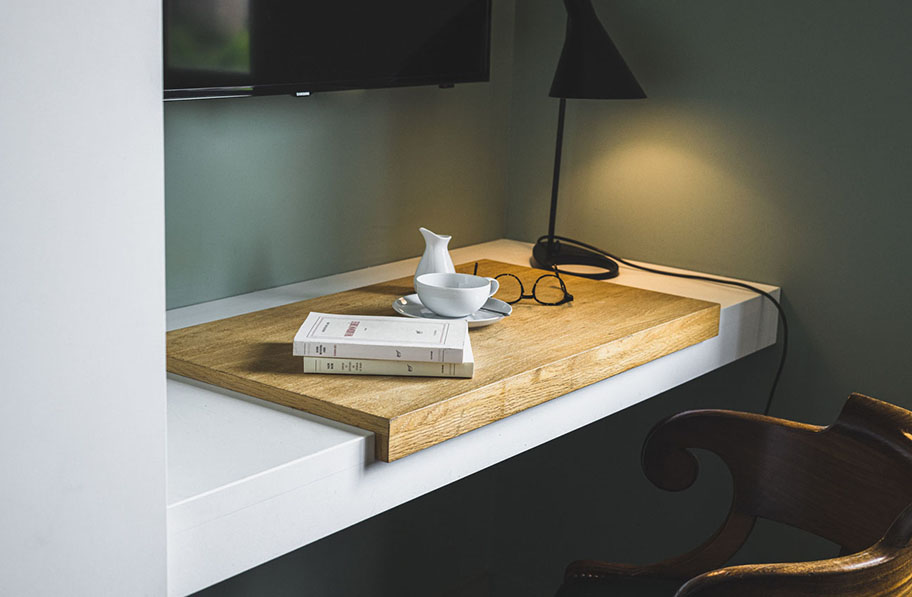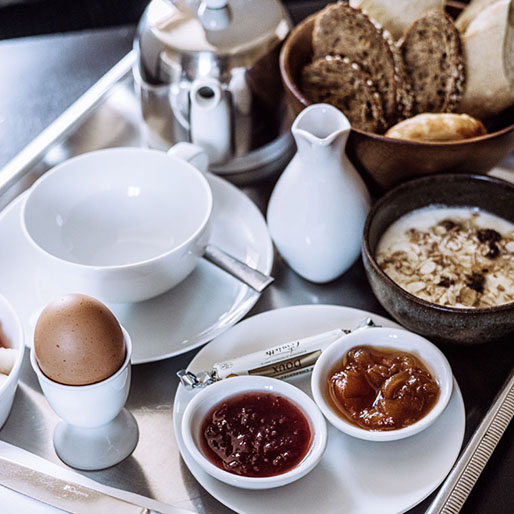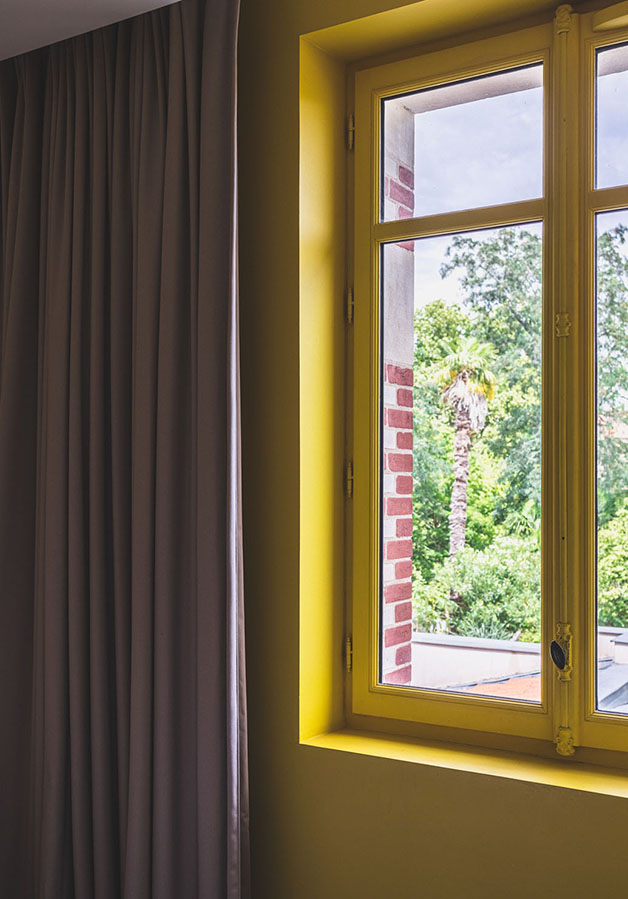 This 20m² junior room with merwat yellow walls is ideal for solo travellers or couples visiting the area. It has a large...
N°7
Garden room
View of the botanical garden and the rotunda
20 m² (215 ft²)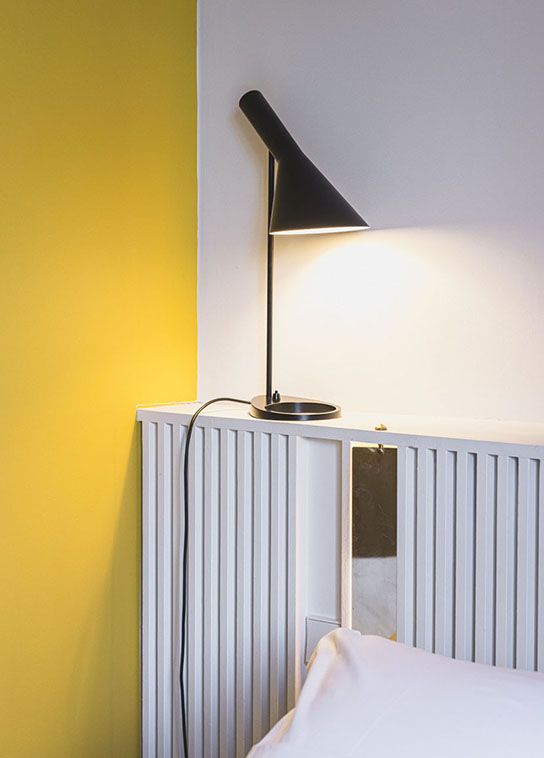 N°3
Superior room
Balcony view of the bridge and river
30m² (323 ft²)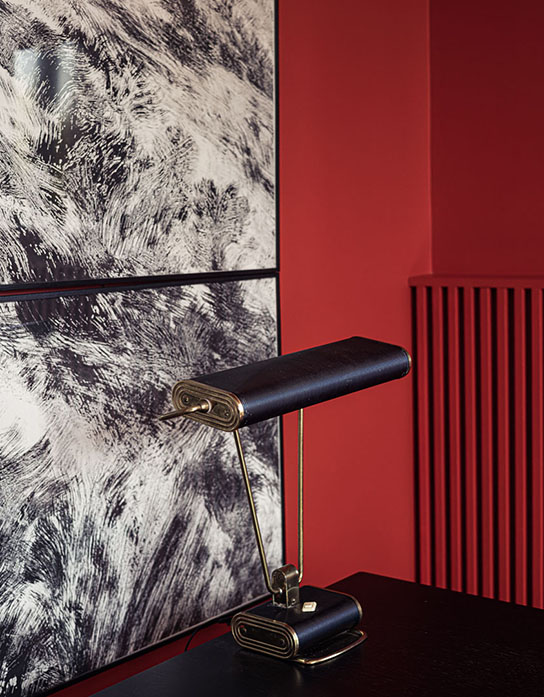 You'll undoubtedly be delighted with its double orientation overlooking the river and its balcony. This 30m² room painted red has a polyptych...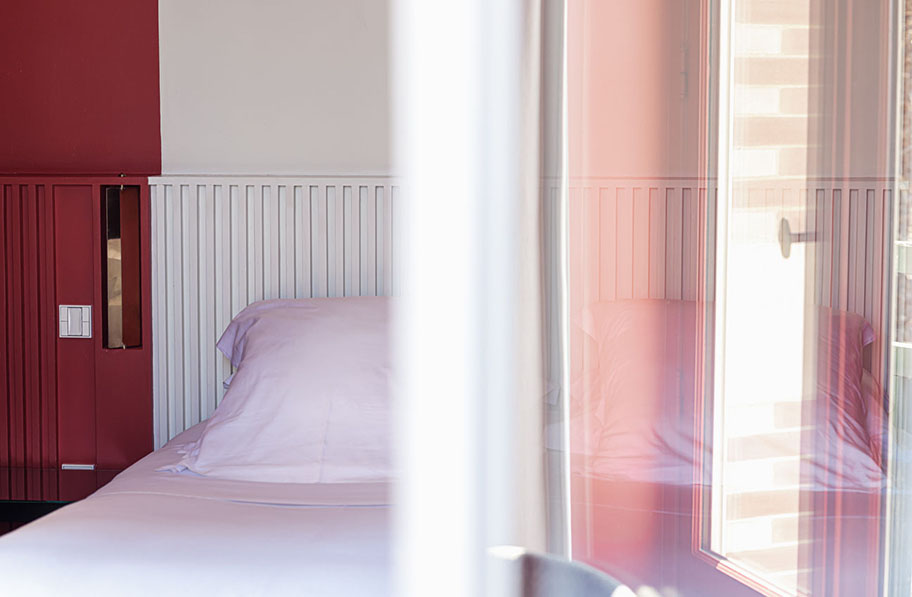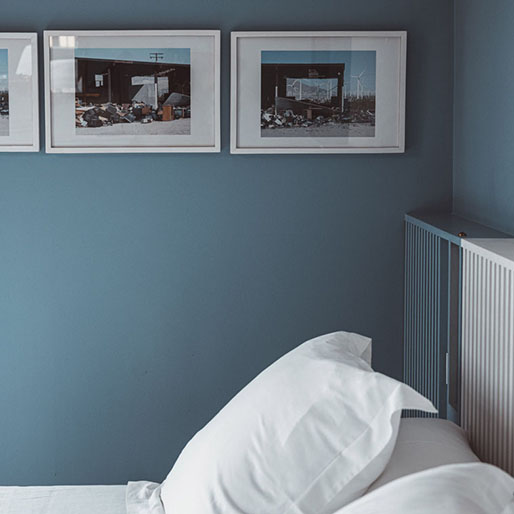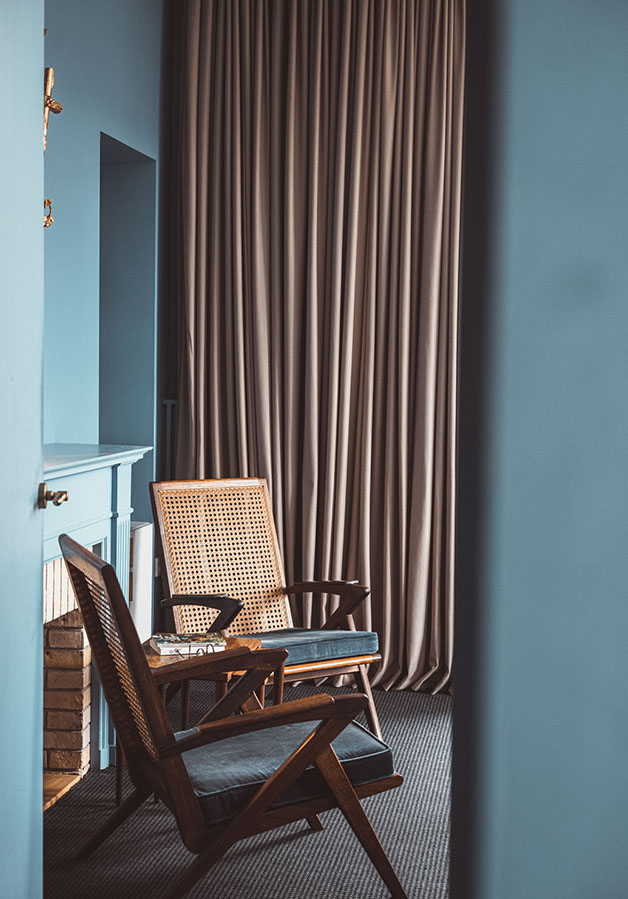 What could be more pleasant than enjoying breakfast on a vast terrace overlooking the river with a stunning view of the Vignotte...
N°5
Privilege room
Terrace view of the rivers' confluence and the garden
30m² (323 ft²)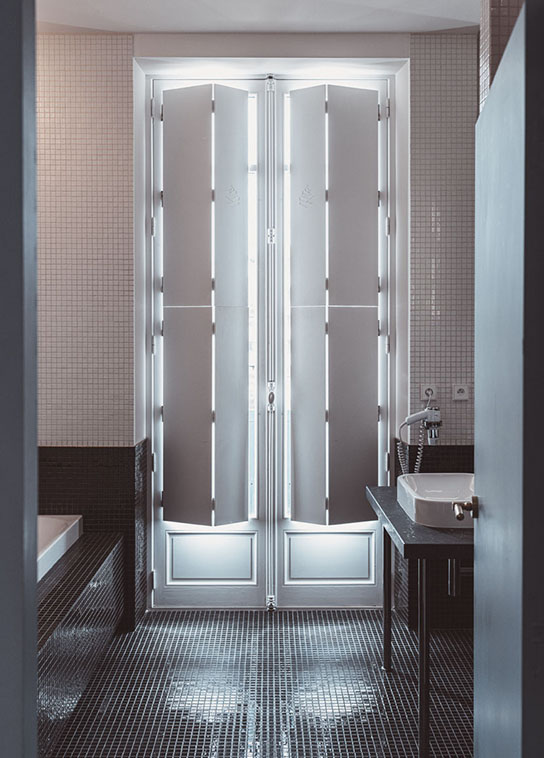 N°1
Privilege suite
Balcony view of the river
30m² (323 ft²)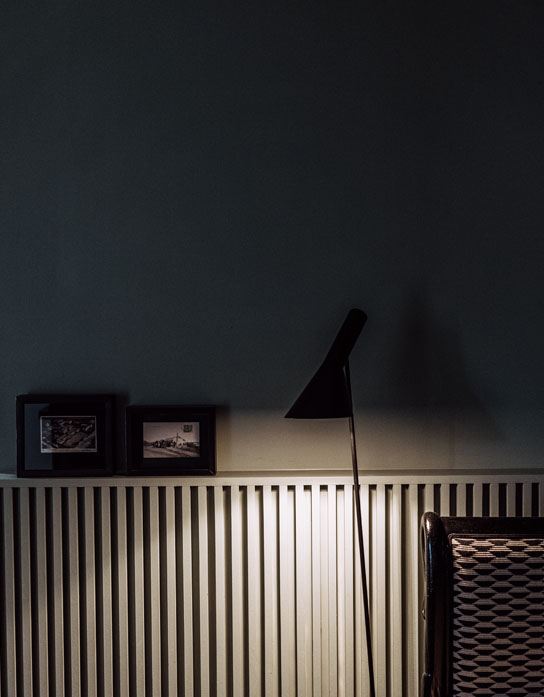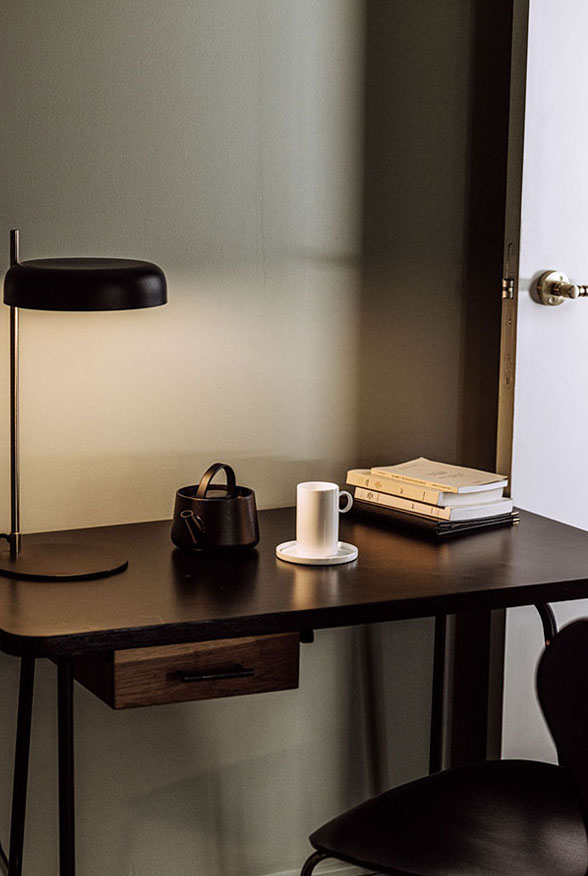 Comprised of two spaces — including the lounge which can accommodate a third guest — this 30m² suite has a balcony overlooking...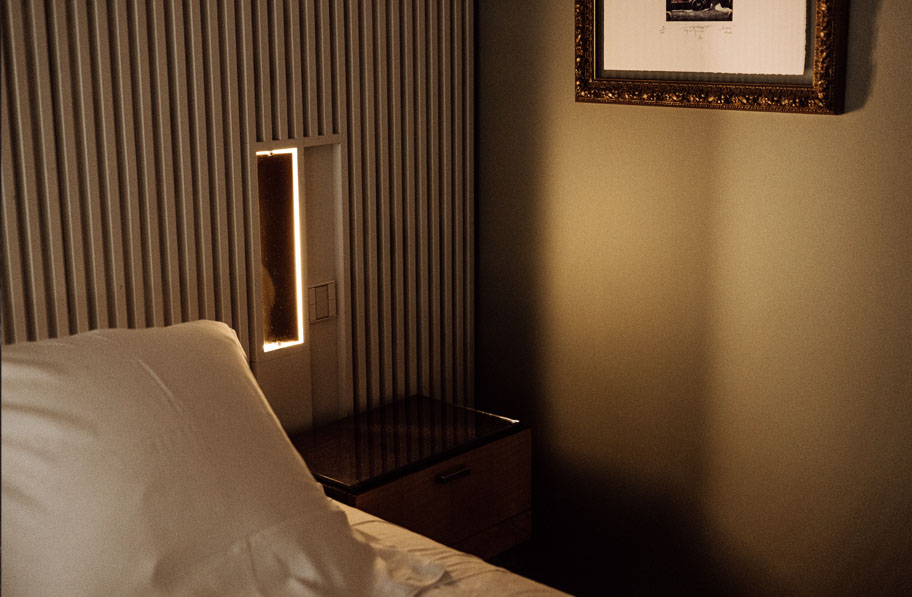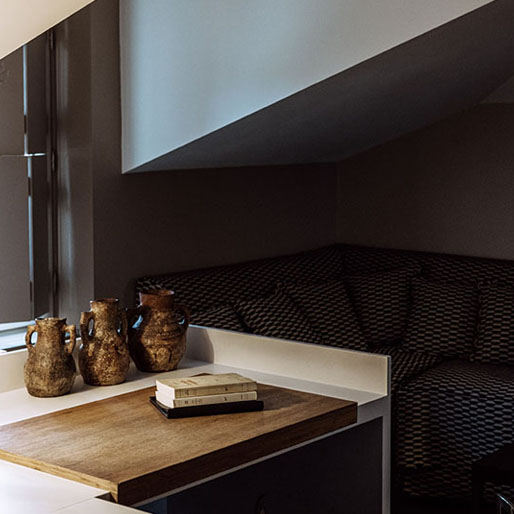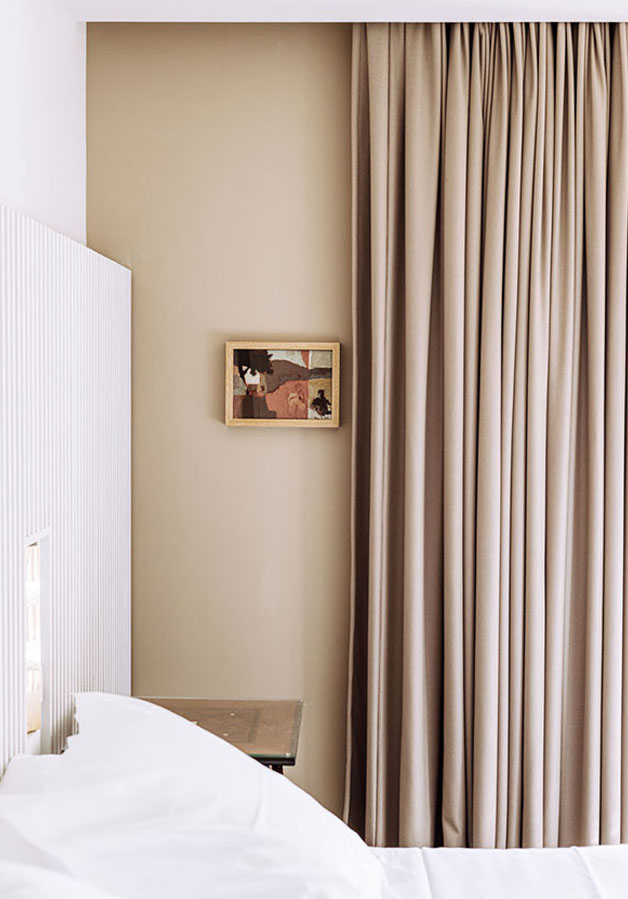 This 44m² suite is ideal for long stays and families as it can accommodate up to four guests. It has a double...
N°6
Prestige suite
View of the river and botanical garden
44m² (474 ft²)